DANIELLE CREENAUNE: TRUE NORTH FAR SOUTH, 2017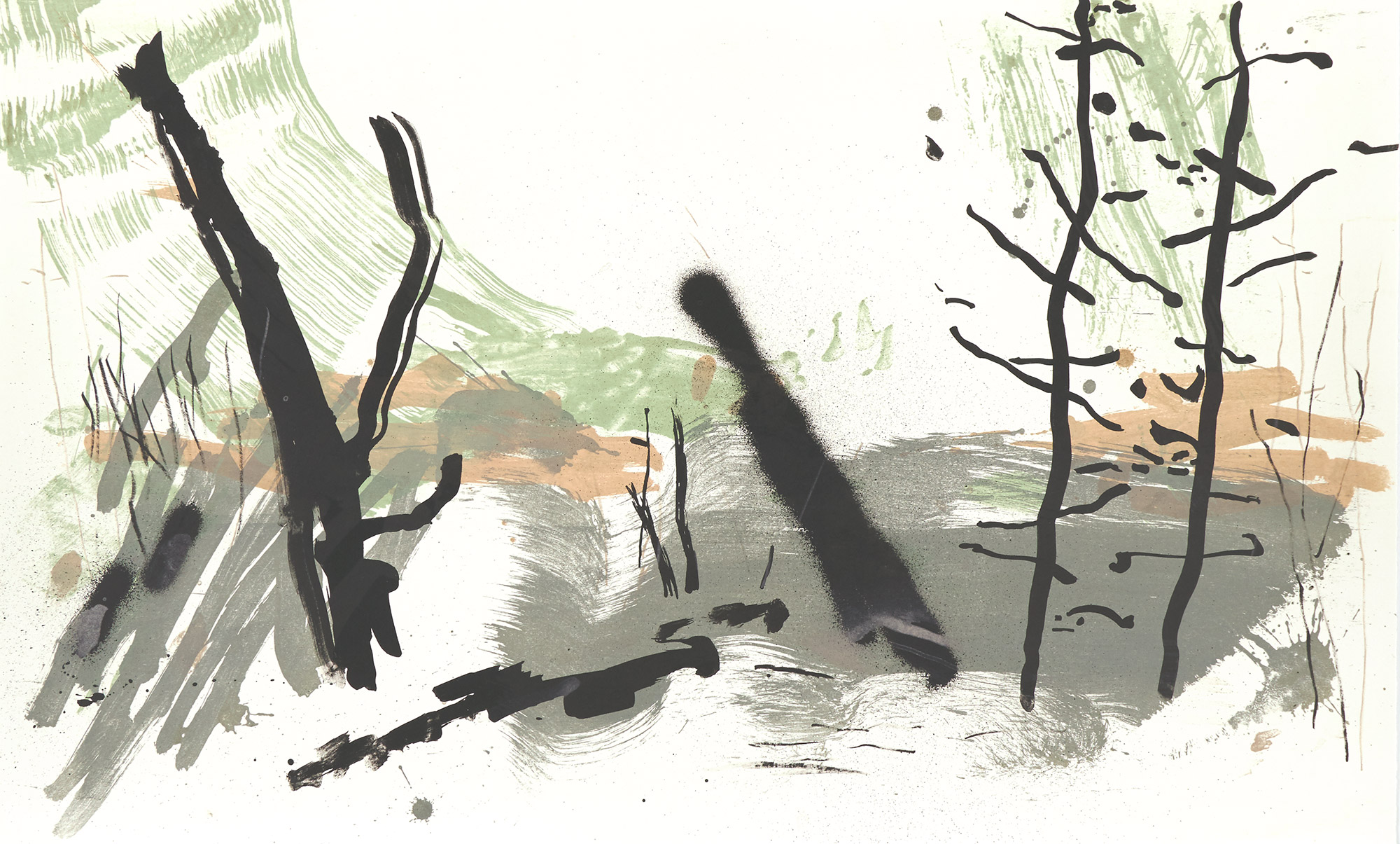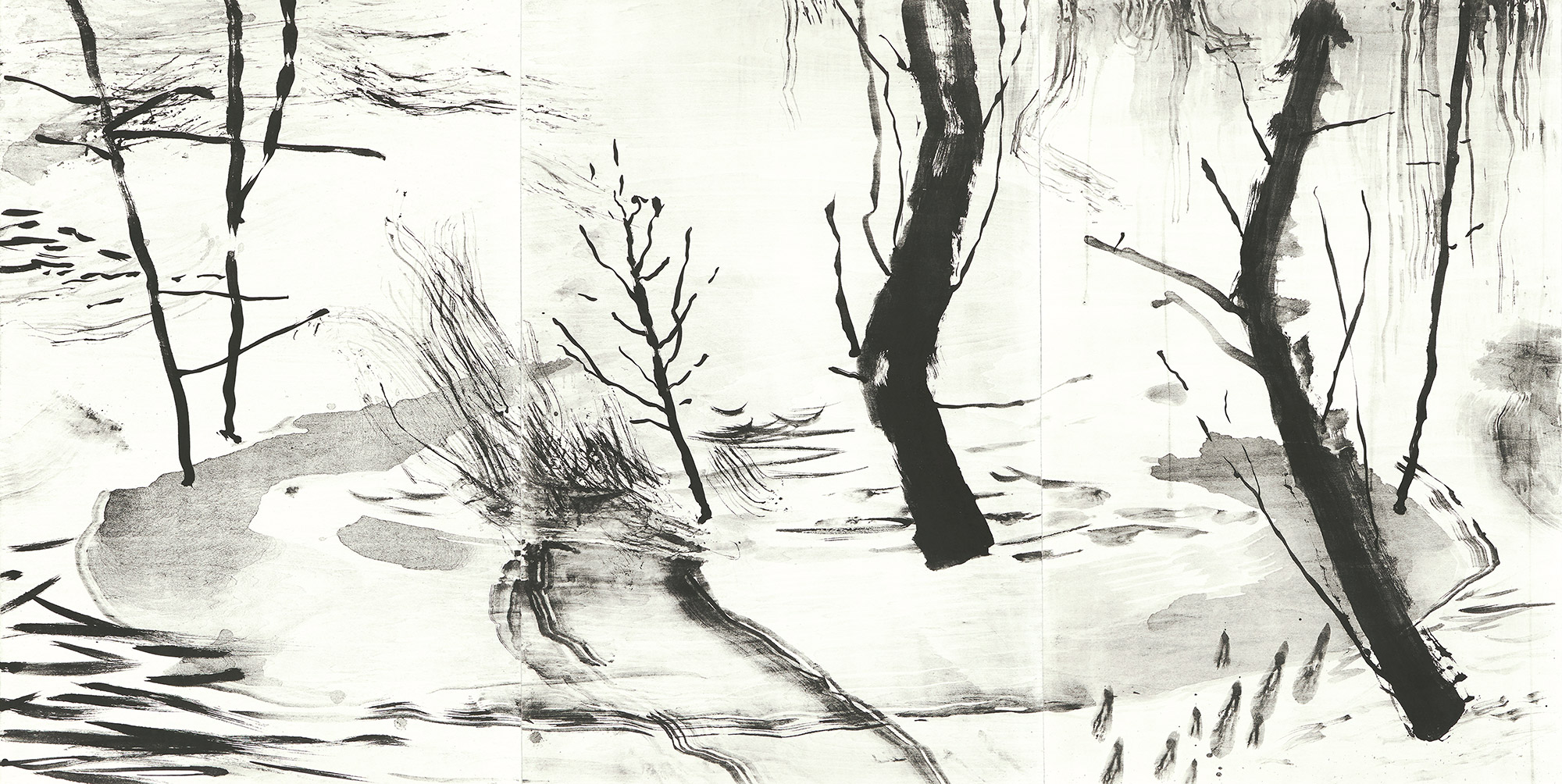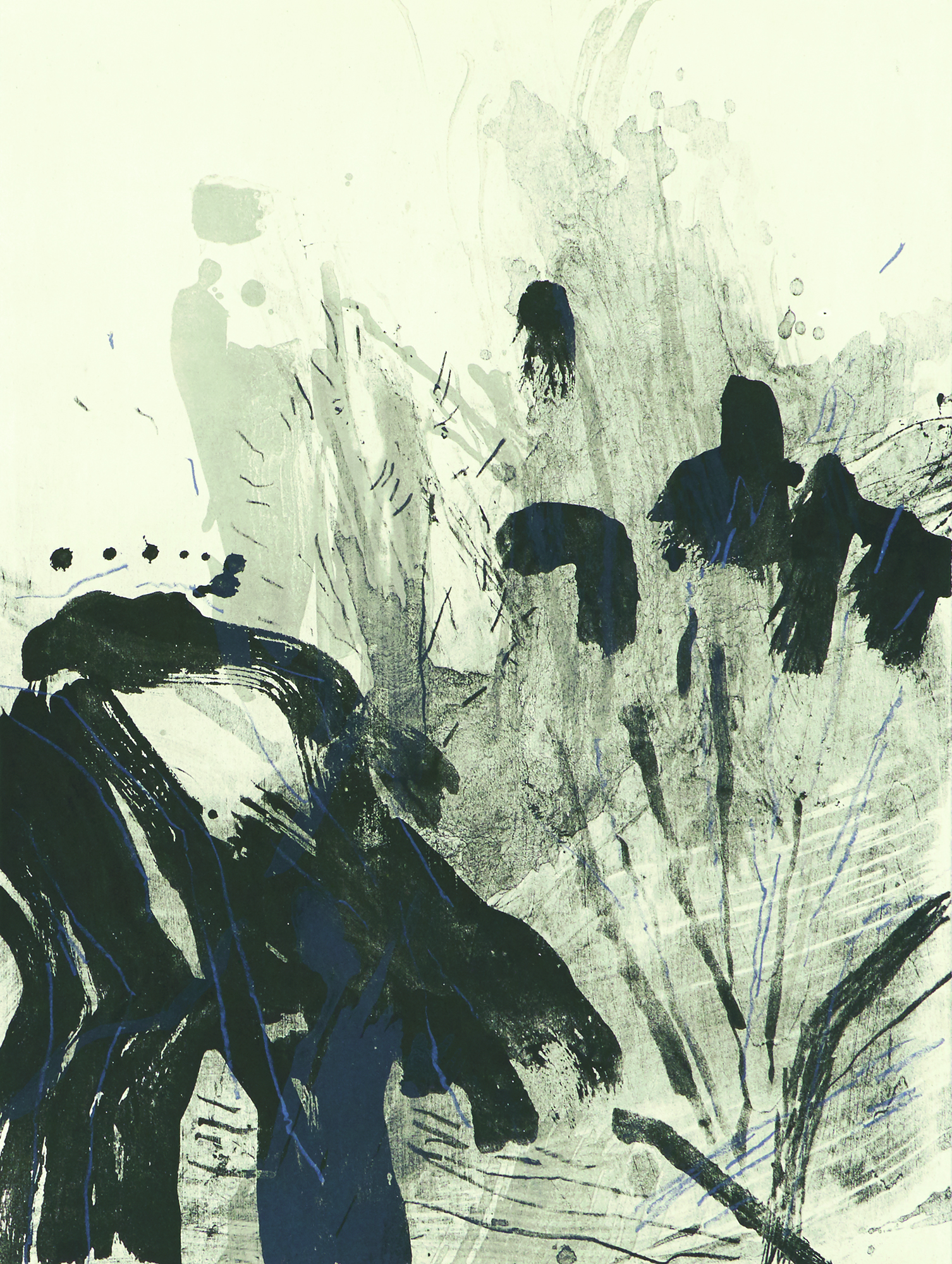 Work traverses land and sky and that which our human memory and experience brings and takes.
The Catalan Pyrenees
A monument to landscape, an openess to the drama in which I step.
Skywalker
Movement, change
Small nondescript paths,
diamonds and dust, finding something precious in the ordinary.
I notice, they notice,
A growth, an appearance of me and a disappearance in time.
BIO
Having lived abroad for the last 17 years, Australian born artist, Danielle Creenaune, now works out of her print studio in Barcelona. Her central motivation "is the intrinsic dialogue between landscape and people, how landscape is perceived through our library of pre-lived experiences and the ways in which this is reflected through the visual language of gesture."
Her work has received numerous awards internationally including the René Carcan International Printmaking Award 2016 1st Mention in Belgium, and her lithographs were selected to represent Australia in the International Print Triennial Krakow 2015. Creenaune's work is held in public collections including the National Gallery of Australia.
She completed a Bachelor and a Master of Art at the University of New South Wales, Sydney in 1997.